Lake of the Ozarks' Best Real Estate and Vacation Rentals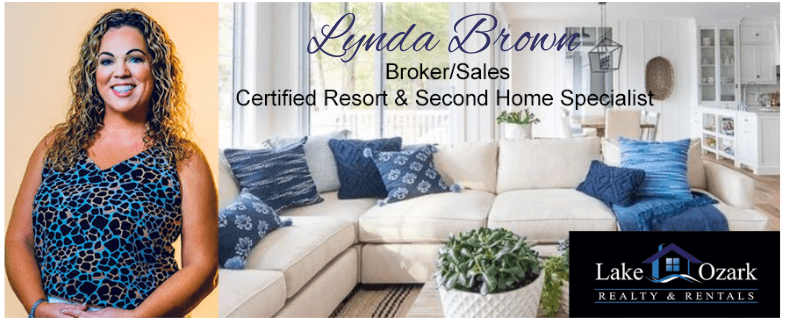 It's so easy to get to the centrally located Lake of the Ozarks. It's just 175 miles from St. Louis, 165 miles from Kansas City, 125 miles from Branson and less than a day's drive from anywhere in the central United States.
The Lake was created more than 80 years ago by the construction of the engineering marvel, Bagnell Dam. Covering 54,000 acres, running 92 miles end to end has made the Lake of the Ozarks the premier vacation destination in Mid-America.The shimmering Lake is the centerpiece of a vibrant region made up of more than a dozen communities, surrounded by far-reaching forests, rolling hills and dramatic bluffs that outline the Lake's 1,150-plus miles of meandering shoreline. In other words, the Lake of the Ozarks is the perfect vacation spot for many generations to come. The affordable, family-friendly Lake area offers outstanding activities for anyone of any age.
Offering services tailored to fit your specific needs in Lake of the Ozarks Real Estate, Property Management, and Vacation Rentals
---
Welcome to the Lake of the Ozarks! With over 29 years of Property Management experience, we will design a plan to achieve your goals. Whether you are looking to make additional income on your lakefront property or just need caretaking services while you're away, we offer superior service for your needs.
Our Vacation Rentals are privately owned and professionally managed, including online reservations and customized vacation packages to meet your needs. Our properties are conveniently located near Lake Attractions, including concerts, shopping, dining, wineries, golfing, boat rentals, and more!
OUR MISSION: Through teamwork, cooperation, and honesty, we will provide the best experience in the Lake Ozark hospitality industry by creating a customer-focused, enthusiastic, courteous and respectful atmosphere for our guests, and our homeowners.
Contact us today for your property management, vacation rental or Real Estate needs.
Find the perfect place for your family's Lake of the Ozark Vacation
Lake Ozark Realty & Rentals features the top vacation condos at the Lake of the Ozarks.  We have something for everyone from 1 bedroom to 3 bedroom units available at Southwood Shores, Heron Bay, Parkview Bay, & The Falls.  Book your stay TODAY!
Stress Free Vacation Rentals
ALL of our condos/homes offer Key-less vacation rentals in the Lake of the Ozarks. Book your stay TODAY and arrive at your vacation rental – it's that simple!